Health and Safety
Your Private Island Awaits
Thank you for your continued trust, and understanding in these unprecedented times. Your private island resort awaits, where health and safety is always our highest concern. We pride ourselves on being one of the top resorts in the world, and our commitment to health and safety has never been stronger. Our promise remains to go above and beyond to keep you, our guests, and team members safe.
We have been distinguished with the Belize Gold Standard Certification.
This 9-point program has enhanced our island's already stringent health and safety protocols. Our team has administered new enhanced procedures and training to ensure guests can visit our island with confidence in the cleanliness and safety of our private resort, while providing our team with the safest work environment possible.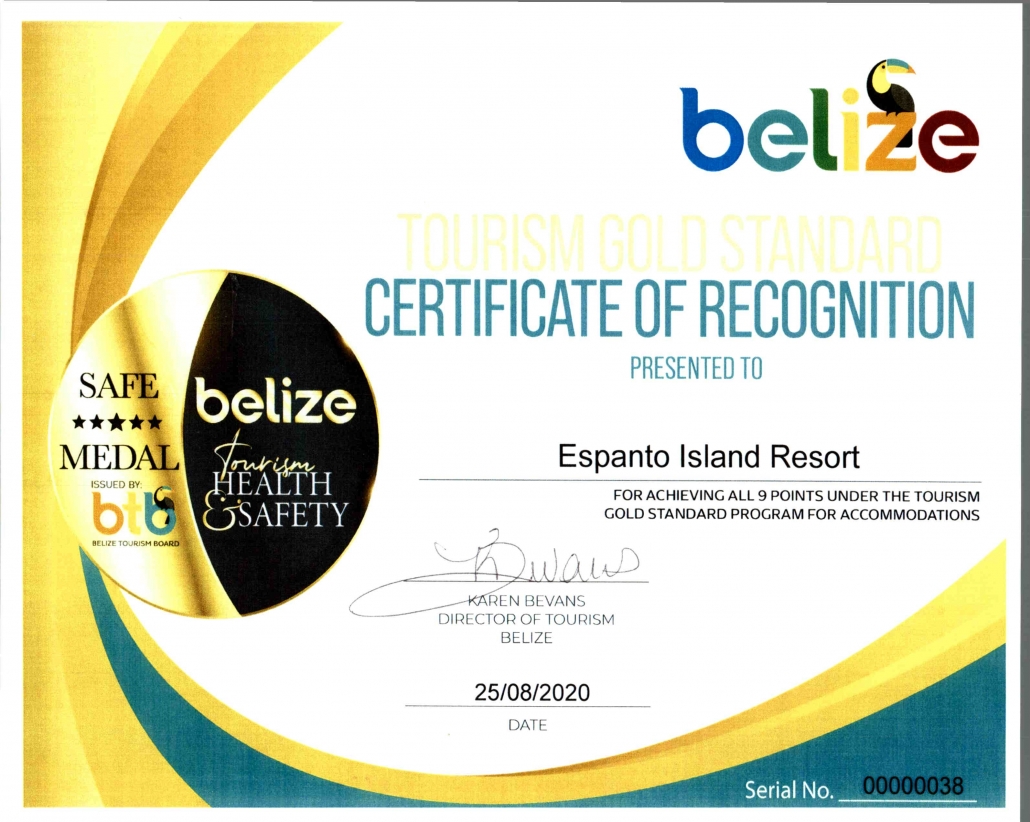 Here at Cayo Espanto, we promise to uphold and exceed all strict health codes and standards for our guests. Our entire team is trained and holds true to these high standards. We recognize that a pristine environment is an enjoyable one. Fortunately, because we are a private island, we are better able to control the happenings at the resort.
A list of our new island health standards can be found below. Cayo Espanto's main goal remains to provide guests with the best and most unforgettable experience in a safe, clean and COVID free environment.
Please feel free contact us directly via phone, or email if you have any additional questions or concerns.
We are looking forward to welcoming guests back to their own private island and the wonderful country of Belize.
See you in paradise,
David Benzaquen
GM
Cayo Espanto,
A Private Island, Belize
910-323-8355